Connecting Movements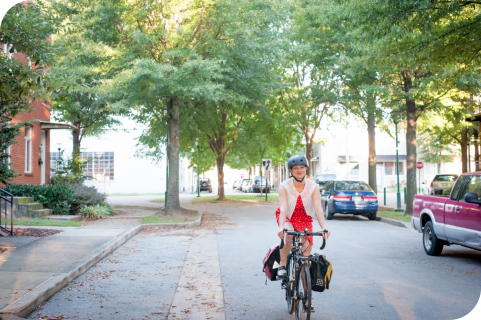 We believe that our movements are stronger and our communities are healthier when we look for connections and opportunities to support shared goals and outcomes. By partnering with organizations working on transportation safety, community safety, and other issues, Safe Routes to School can support broad community goals.
Vision Zero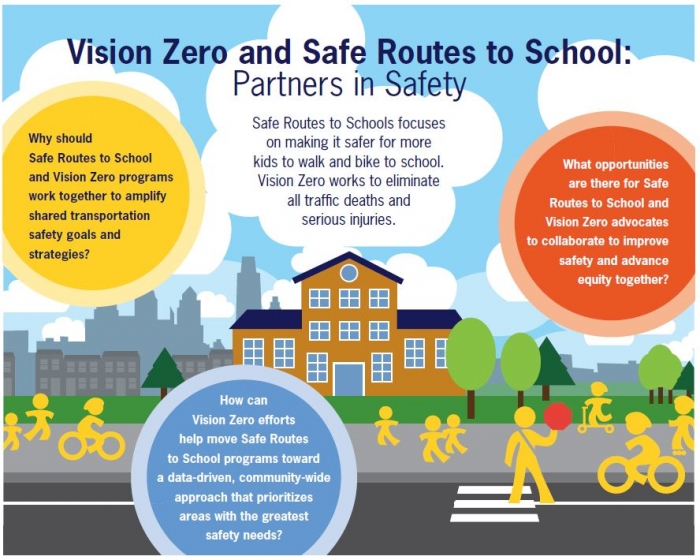 Vision Zero is a movement that works to eliminate all traffic deaths and serious injuries. Through collaboration across government agencies and stakeholders, Vision Zero communities commit to preventing traffic deaths through a series of principles and action steps to make streets safe for everyone. Vision Zero is gaining visibility, momentum, and political traction in many US cities and towns – providing an opportunity for Safe Routes to School advocates to tap into a broader transportation initiative that is politically connected and often very high-profile. Working together, Vision Zero and Safe Routes to School advocates can leverage data-driven approaches to improve safety, advance equity, and focus investments in areas with the greatest needs first.
Our report, Vision Zero and Safe Routes to School: Partners in Safety, highlights the potential benefits from closer alignment between Safe Routes to School and Vision Zero, explains how to get involved, and offers examples of what Safe Routes to School advocates can push for in Vision Zero action plans that would improve safety for children.
Crime and Violence Prevention
In the context of Safe Routes to School, many people think of safety as protecting children from the dangers posed by motor vehicles. But children and teens also experience danger in the form of bullying, harassment, violence, and crime on the way to and from school. Increasingly, Safe Routes to School advocates are partnering with community safety organizations to work towards overlapping and complementary goals. 
Our report, Taking Back the Streets and Sidewalks: How Safe Routes to School and Community Safety Initiatives Can Overcome Violence and Crime, provides a primer for Safe Routes to School professionals looking to address community safety threats that may discourage or endanger students walking or bicycling to school. It is intended to be a reference for those working on violence prevention who are seeking new allies, resources, and approaches in the Safe Routes to School movement.
Another fact sheet, Using Safe Routes to School to Combat the Threat of Violence, identifies specific kinds of actions within the 6 E's framework that can combat violence and support Safe Routes to School.