Bicycle Parking, Storage, and Security at Schools
Thursday, July 14th, 2011 1-2PM ET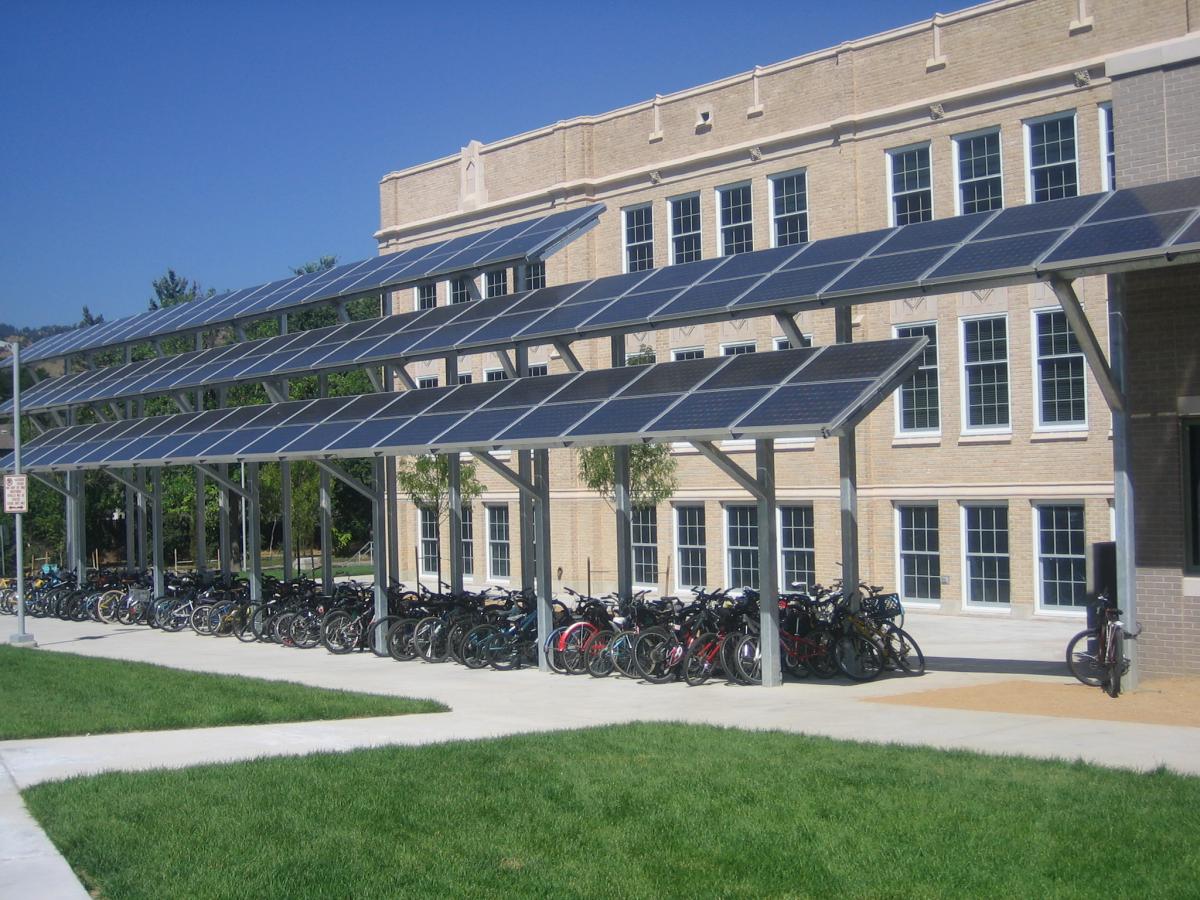 Providing a safe and protected place for students and teachers to store their bicycles during the school day is important when encouraging bicycling through Safe Routes to School programs. For years, schools have been provided racks that sometimes are inefficient, unusable, or poorly located on school grounds. Building and installing secure and sensible places for students to store their bicycles during school hours is all it takes to get more students on their bikes more often.
The Safe Routes Partnership's webinar: Bike Parking, Storage and Security addresses common issues that schools face, presents information on common solutions and highlights communities that have creatively faced this issue and as a result have more students bicycling to school daily.
This webinar is part two of a six-part webinar series by the Safe Routes Partnership that focuses on bicycling and Safe Routes to School.
Thank you to the SRAM Cycling Fund for making this series possible.
For more information please contact Dave Cowan at dave@saferoutespartnership.org