Fire Up Your Feet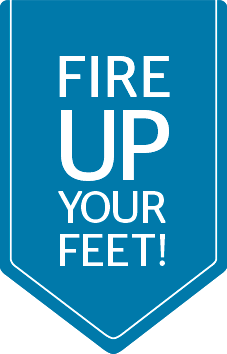 School-based strategies for increasing physical activity are crucial to combatting the childhood obesity epidemic. The National Partnership's Fire Up Your Feet program offers an engaging, active opportunity to expand the movement for physical activity by encouraging families, students and schools to work together and be active before, during and after school and in daily life. 
Any school in the country can take advantage of Fire Up Your Feet resources, which include fact sheets on walking and bicycling infrastructure, safety tips, and classroom activities designed to help schools and families make physical activity a part of daily life.
The Fire Up Your Feet Activity Challenges each fall and spring offers schools in certain states and regions the chance to compete for cash awards that can be used to support health, wellness, and Safe Routes to School programs. To learn more about success in Fire Up Your Feet schools across the country, click here.
"Everyone was involved in the Fire Up Your Feet Challenge. Every teacher, aide, administrator, student, everyone. The biggest change we noticed was during recess. Instead of sitting and chatting with friends, the students were walking and talking - EVERY kid was participating! It was amazing."
— Leah Raley, Riverside Elementary, VA