Terry Lansdell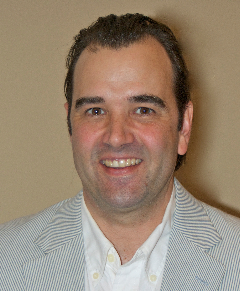 Terry Lansdell
North Carolina Advocacy Organizer
terry@saferoutespartnership.org
Terry Lansdell serves as the North Carolina advocacy organizer for the Safe Routes to School National Partnership working to build, strengthen and maintain a state network of diverse organizations, public agencies and partners. His work focuses on leveraging funding for bicycle and pedestrian construction projects (including the award and obligation of federal Safe Routes to School and Transportation Enhancements funds), promoting Complete Streets and street-scale improvements and advancing joint use/shared use policies – all with an emphasis on lower-income communities.
Terry is currently co-chair of Charlotte's Transit Services Advisory Committee and is a representative to the Mecklenburg County Air Quality Commission, with the complementary objectives to integrate cycling and pedestrian facilities into planning and construction that promote healthy lifestyles for kids and adults to improve personal well being and improve our air quality. 
Work with these committees has led to the extension of the Lynx Light Rail Line in Charlotte with a Federal Full Funding Agreement and as a part of the Air Quality Commission, is working to pen policies for the regions first Air Quality Plan.
Work with Safe Routes to School National partnership has led to the creation of the first state network of advocates dedicated to sustaining the programs and polices that make it safe for kids and families to walk and bike to school and utilize all the available resources in their community.